With two simple taps, users can pay for parking from the dashboard of a connected vehicle.
September 7, 2023 (Detroit, MI) – Flash, providing the world's first end-to-end cloud-based parking, reservations, and EV Charging platform, today announced a partnership with Mavi.io to bring parking payment capabilities to the dashboards of connected vehicles. The new connected car solution, which was jointly developed to simplify parking transactions, will be available via Mavi's OnMyWay™ Commerce platform.
Flash and Mavi.io will showcase the experience during the Detroit Auto Show Industry Technology Days on September 13th and 14th, in the Plug and Play demo area (spaces 126-134) in Hall D. Demos will also be available by appointment at 686 Brush Street, an outdoor Flash lot nearby the Detroit Auto Show.
"While connected car dashboards have long enabled hands-free messaging or navigation assistance, drivers are still left fumbling for their phones and credit cards when they need to purchase everything from lunch to parking," said Mavi.io CEO & Founder Cynthia Hollen. "Our partnership with Flash adds another great frictionless transaction to the connected car experience."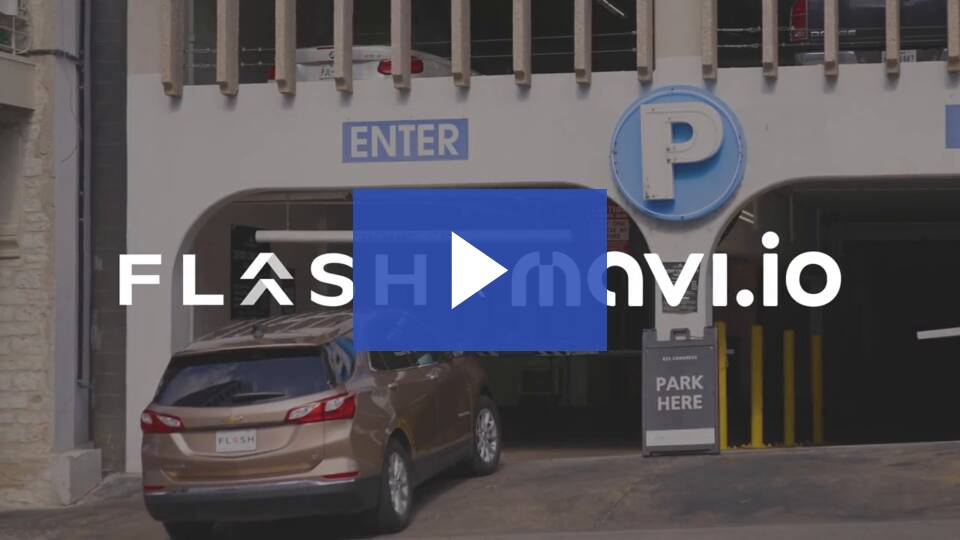 Flash and Mavi.io Bring Intuitive In-Dashboard Parking Payments to Detroit Auto Show 2023 – Flash Parking
With this feature, drivers who enter a Flash parking garage will be automatically presented with parking payment options within their vehicle dashboard. Additionally, connected car drivers can find Flash parking through the in-dash OnMyWay™ Commerce platform and review parking costs based on their estimated parking duration. When a driver is ready to park, they simply tap their screen to confirm the purchase. Flash and Mavi.io will showcase the feature in a 2024 Jeep Grand Wagoneer during the Detroit Auto Show, but the integration can be adapted for any make or model of connected vehicle.
"Flash technology is installed at 16,000+ parking locations across all major North American cities, laying the groundwork to create the cleanest, fastest, commerce experience delivered within a connected vehicle," said Dan Roarty, Chief Digital Officer at Flash. "With Mavi.io as our partner, our goal is to develop an intuitive, two-tap solution that streamlines how information is presented and transactions are confirmed."
Photos and a video showcasing the tool can be viewed here. To schedule a demo at the Detroit Auto Show or to request more information, please contact chris.phenner@flashparking.com
###
About Flash
Flash is leading the transformation and electrification of the mobility ecosystem by working with industry partners to develop the world's first end-to-end, cloud-based digital parking, reservations and EV Charging platform; delivering intuitive, seamless experiences for drivers, operating partners, auto-manufacturers, and real estate owners. Flash's fully-integrated platform seamlessly connects electrical vehicle charging, parking management, digital payments, reservations, and revenue optimization; providing a holistic solution for urban mobility. Growing alongside its partners as business or consumer demands evolve, FLASH is driving urban mobility to a frictionless, cleaner, electrified future. Visit www.FlashOS.com to learn more.
About Mavi.io
Founded in 2021, Mavi.io is the maker of OnMyWay™ Commerce, the in-car retail marketplace powering e-commerce in consumers' favorite connected cars. OnMyWay™ ensures that in-car shopping is efficient, fast and reliable by orchestrating recommendations, ordering, payment, confirmation and timely curbside pickup for on-the-go consumers. The platform connects drivers with a curated selection of retailers, eateries, CPG companies, service providers and others, safely bringing the point of sale to the dashboard of vehicles in order to support conversion, convenience, new customer acquisition and loyalty for companies through a single integration.
Media Contacts:
Rob Duda
Peppercomm for FLASH
Senior Vice President, Automotive & Transportation Strategist
Mobile: 908-347-1243
rduda@peppercomm.com
Neal Hughes
Flash
Senior Manager, Marketing & Communications
neal.hughes@flashparking.com